Happy New Year, Everyone!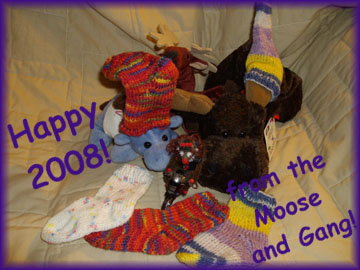 I'm not totally sure . . . but it looks to me like the Moose and his buddies have gotten into somebody's (liquor) stash! Couldn't even get out the party hats – they had to use the baby socks I've been knitting!
Well . . . nevertheless . . . I'd like to wish everyone who stops by this place a
HAPPY NEW YEAR!
May 2008 be all that you could wish!