Yesterday I mentioned hubbymoose and I went to the prosthetic specialist to get a mold made for his new boot. I promised pictures – and have permission from Eric O'Guinn of Advanced Biomechanics Inc. to post them here.
First a long tube/sock was placed over hubby's foot and leg – then a yellow tracked plastic piece was inserted. I missed that as I ran to the car quickly to get my camera. The plastic piece was inserted to make taking the form off more easilyl
Then the wrapping began. It's the same fiberglass material used for casts.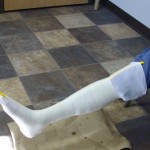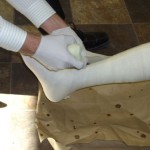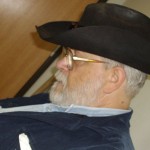 After two layers were put on we waited for it to dry and harden – Eric checked also manipulated hubby's foot to give him some arch – that way when the boot is made it will support his foot in a more natural position.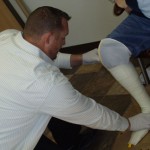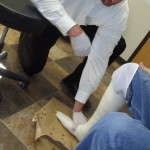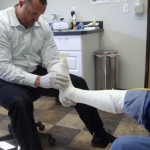 After the cast was hardened – it was time to remove it – that's when the yellow plastic piece came in handy. (you can see it in the first picture – click for larger versions of the pics.) It gave a groove to guide the scissors and the exacto knife. Yup – exacto knife.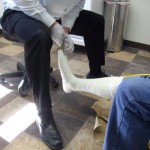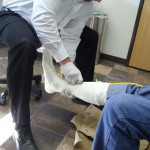 We should hear by the middle of next week that the boot is ready – this will look similar to the boots people wear when they have ankle surgery – or broken ankles. And, yes . . . there will be pictures of the completed project, too.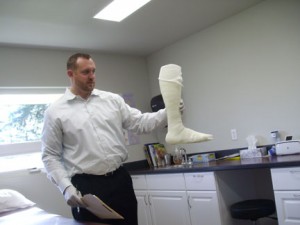 Posted: July 24th, 2010 under Moose Nuggets.
Comments: none