Here are some things I am sending out today. I belong to a couple of "charity" knitting groups at ravelry.com and these are for the mid-April through mid-May projects.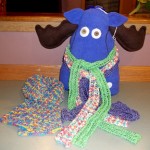 These are some funky scarves knitted up for a domestic violence shelter in Pennsylvania.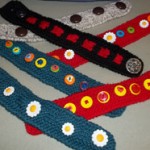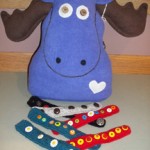 These button cuffs were quick and fun to make. There is a buttonhole in one end that hooks with one of the buttons at the other.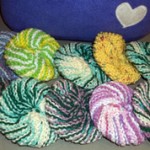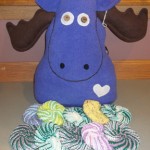 These are called Tribbles – after Star Trek's The Trouble with Tribbles, of course. They are quick to make and multiply like crazy. (thus the name) They are great exfoliators.
The cuffs and tribbles are going to Annie's Gifts in Pennsylvania to a group of women who receive chemo treatments weekly for cancers.