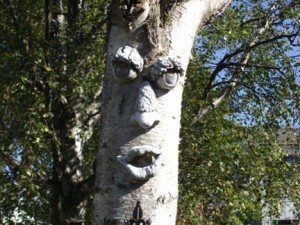 this is a tree in Vesta's yard. It says so much about her.
———————————————————————————————————————
I will observe your passing as you would have me do
I will . . .
look to the heavens
look to the sun
gaze on the moon and the stars on the clear black night
glory in the flight of the eagle, warring with the raven over a dripping salmon
pull my loved ones closer to me and hug them with all my might
shout your name to the winds from the bluff
whisper your name to my aching heart
I will miss you, my Sister-Friend
———————————————————————————-
Trifecta's challenge this week is to use the word OBSERVE in its third definition:
to celebrate or solemnize (as a ceremony or festival) in a customary or accepted way
I received a call yesterday that a dear friend had passed away from a brain aneurysm. We lost her twin last November. Vesta was a mentor to me – a sister-friend to me. She loved me, admonished me, challenged me, LOVED me. I will miss her greatly.
Posted: April 16th, 2012 under Alaska, Family, inspiration, Moose Nuggets, sad, trifecta, words.
Comments: 15