Mrs. Spencer
"I am in full possession of my faculties, young lady."
Mrs. Spencer pushed away the hand that had been offered and muttered; "silly git. Always wanting to wrestle me this way and that. Acts like she thinks she can boss me around. I'll show her who's an invalid. Certainly not me. I can still walk!"
The aide stepped back to allow Mrs. Spencer the illusion she had woven for herself. Recovery from illnesses seemed to go quicker if patients got mad enough to "show 'em."
One walked tall, the other shuffled, as they made their daily constitution to the cafeteria.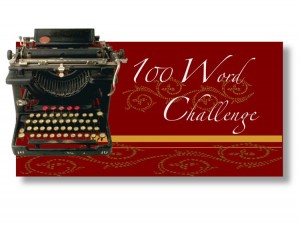 —————————————————————————————————————————————-
The word of the week from Velvet Verbosity is Possession. These are my 100 words on that.
I feel Mrs. Spencer's pain. Several years ago I had surgery, after which I sucked greedily on the proffered ice chips. Those ice chips were cut off without warning "until she gets up to move around." I was quite upset – in pain – but I got up and moved around, muttering as I walked past every nurse's station on the floor.

It works.
Posted: May 31st, 2012 under 100 Words, Moose Nuggets, words.
Comments: 3
Comments