Land sakes (as Grandma Abbott would say), it has been FOREVER since I have been here. Where has the time gone?
Work continues to take most of my time . . . but all work and no play makes for a dull moosie. So, what is happening otherwise?
CROSS FIT!!!
About 18 months ago I stumbled upon cross fit as a way of working out. I went into it with trepidation and fear because I didn't know how to do any of the movements and I was sure I would be laughed at. (Oh, catholic grade school days, how you continue to haunt me) But that does NOT happen in Coach Nikki's cross fit workouts. She is all about working to YOUR (MY) abilities, concentrating on proper form so you (I) don't get hurt.
SCALE is the word, is the word, is the word.
I started with two nights a week – moving up to two early mornings and then three early mornings and, when Coach Nikki and her PIC Carmen opened their own box, 5 mornings a week. The schedules have changed a bit, but I am still going 5 days a week. I am getting stronger and I love our community of like-minded people.
Recently I took part in the CrossFit Games Open competition, along with several members of our Box. I had NO clue what I was getting myself into. But I am game for most anything and LOVED the stretching of my abilities. Thank goodness the PTB in the Open had a scaled division – and age divisions. I gladly accepted my place in the Masters division (60+) and made it through all 5 weeks of the competition. Placed SECOND in Alaska for my age group. (out of 3, but, shush)
So, yep . . . work . . . cross fit . . . family . . . church . . . THUD!
That THUD is what I do when I come home from work each day. (Getting up at 4:30 is EARLY)
Oh, and knitting . . . yup, still doing that. Writing? Not as much. I still have people wandering through my brain cells begging to be let out. I'll get the there. It just may take me awhile. I am still writing a bit – have had pieces published in the Alaska Women Speak quarterly magazine several times. I just haven't been here.
That's me . . . how have YOU been?
Live Free. Live Strong.
———————————————
p.s. 3 years ago and last summer pics below . . . will be updating soon. 🙂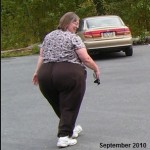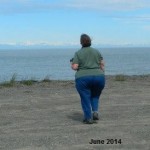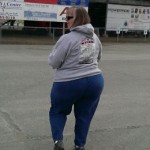 added a third picture from today.