My most important piece of advice to young women would be to expand their minds. They should read all the time. I don't think the world will survive without the minds of women.

——————————————————
The above words are from Mildred Keith Stark as quoted in Women's Voices: The Wisdom of the Grandmothers complied by Alaskan author Susan Stark Christianson. Link for more information. I was privileged to meet Susan and have a copy of her book in my office.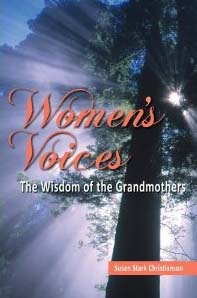 The challenge from our trusty trifecta editors is to find 33 words from a bigger publication, share them and link them. There are many inspiring words in this book. It is beautiful to see.