Remember this post?
Thought I would give you an update as to where I am in knitting dishy/washy wonderfulness for my birthday friends.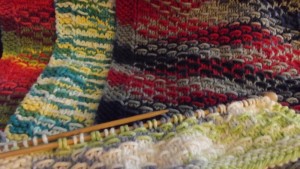 Three completed and 1 on the needles . . . . Leave a message on the original post and tell me what YOU will do to pay it forward. I will draw someone(s) on my special day and pay it forward myself with one of these dish/wash cloths. You will simply have to give me a mailing address in order to ship one out to you.
Do let me know how you will pay it forward for my birthday. Comments are closed on this post – please go to the original post to comment.
Thanks!