Spent an hour or so down at the beach this morning to catch what I hoped would be another glorious sunrise. I took pictures at about 7-8 minute intervals – haven't put them all here, but here is a sampling.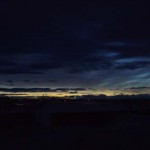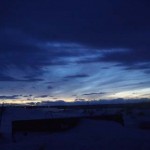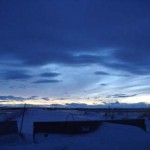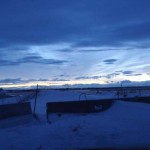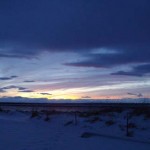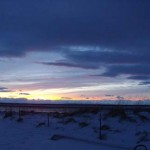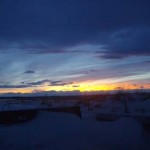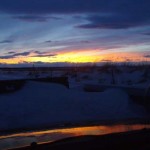 I really like the one with the sunrise reflected in the hood of my car. Sort of a double wow effect. The next ones were taken from the top of the bluff looking out over the Kenai River and Cook Inlet. My favorite is the second one – and I will likely make some copies of it in its full glory. The last is a shot of the Eric Hansen Scout Park as I was leaving – it is dedicated to a young man we watched grow up – he was stricken by brain cancer several years ago – the oldest of two sons of friends of ours. Their youngest son was lost several years previously in a freak accident in Seward – he fell into a stream and was washed into Ressurrection Bay – his body was never recovered.
These are thumbnails (click to see larger version) of reduced sized pictures. Enjoy – but remember Who the Painter is. I'm glad that He allows me to share His beauty.
Posted: January 29th, 2011 under Moose Nuggets.
Comments: 2